The academic curriculum focused on translational medicine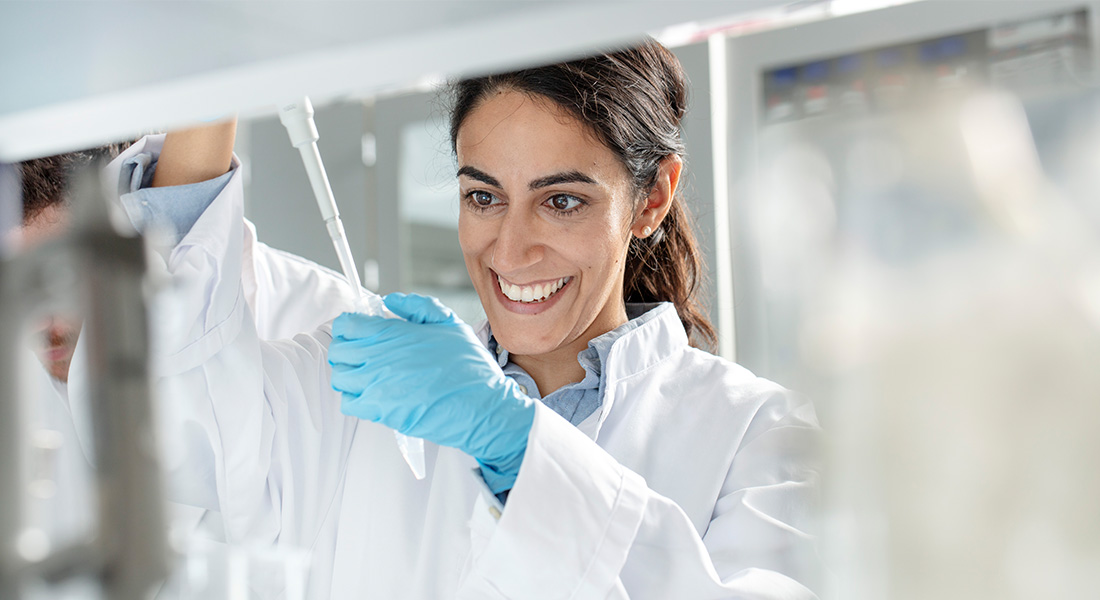 The BRIDGE Academic Curriculum focuses on the process of applying discoveries from basic biomedical research, from the laboratory and preclinical studies, to the development of trials and studies in humans, ultimately leading to new therapies, covering the translational phases T₀- early T₂. 


The academic curriculum covers the reverse process of identifying the causative molecular mechanisms underlying clinical observations and basing further research on these observations.
The curriculum is designed to train postdoctoral researchers in:
Methods and topics used within translational medicine i.e., omics technologies, management of large data, machine learning, and cell and animal model systems used to bring discoveries forward
Methods used within drug development i.e., identifying a drug target, development, regulation and innovation
Clinical translational medicine
and to train fellows as early research leaders through courses in:
Science communication and media skills, research management and leadership, as

well as ethical, legal and organizational challenges faced as a translational researcher.
The Academic Curriculum is overseen by the BRIDGE Executive Educational Committee.

Unique training as translational scientist
The Academic Curriculum comprises 15 highly specialised courses with 57 full course days.
BRIDGE courses are offered exclusively to BRIDGE Fellows. Fellows get unique access to the network, knowledge, and facilities of the BRIDGE Programme and its highly profiled course directors.
As part of the BRIDGE Translational Excellence Programme, the fellow will automatically be enrolled in 15 courses distributed over the two-year employment period.
Course preparation and assignments is to be expected across all courses

Attendance and active participation in the 15 courses is mandatory and a part of the fellow's job description

20% of a BRIDGE Fellow position is dedicated to attending the Academic Curriculum and BRIDGE activities and events
The Academic Curriculum is an essential part of a BRIDGE Fellowship. Course dates and time dedicated to attending the curriculum should be taken into account when designing the research project.
The curriculum goes hand in hand with the extra-curricular BRIDGE activities where course topics will be further explored along with new tools, methods and trends in translational medicine.
BRIDGE Alumni and mentors say
"...the courses are quite amazing! They provide the fellows with a wide range of skills that I have not seen in any other programme - from machine learning to media training".
"The high quality of the courses combined with the fact that we are a relatively small group creates a very comfortable environment where you can ask anything and have a lot of interesting discussions on difficult subjects"
"Unexpectedly, the courses helped me form two novel collaborations with basic researchers. Although these collaborations were just formed during my first year as a BRIDGE fellow, we already secured funding for both projects, highlighting the large interest in translational research projects formed between clinicians and basic researchers."