BRIDGE Alumni Network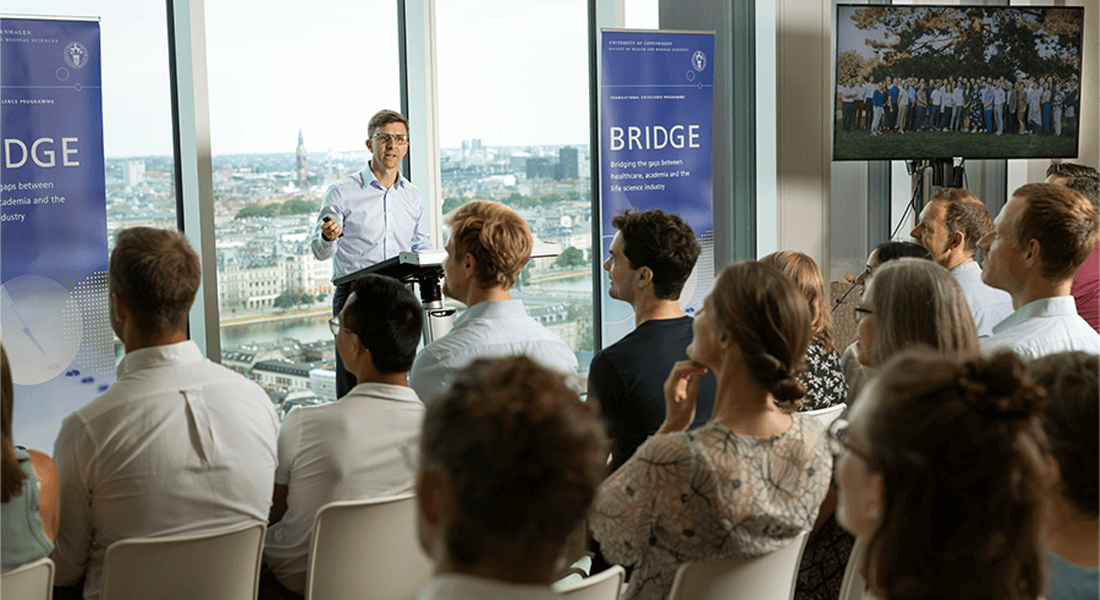 Each year, a new cohort of fellows is honored into the BRIDGE Alumni Network. At the BRIDGE Graduation Ceremony, fellows are issused the Certificates of Excellence to mark the completion of the BRIDGE – Translational Excellence Programme.
The annual BRIDGE Alumni Event takes place in late autumn - since its first event in 2022. The next Alumni Event is scheduled for 20 November 2023.
Distinguished alumni will be invited to speak to new, and prospective, BRIDGE fellows at various BRIDGE events such as Academic Afternoons, fellow-driven seminars or Boot Camps about their experiences with the programme.
Furthermore, alumni contribute with their individual translational career trajectories, results or achievements since graduating from the programme. Please find a list of BRIDGE alumni below.