Alumni from BRIDGE II
Below you will find information about alumni from the 2021-2023 cohort, including their names, background, affiliations, project description, and mentor teams. Since the graduation of the first BRIDGE Fellows in June 2020, the BRIDGE Alumni Network is growing and is now comprising three cohorts of fellows.
Fellows 2021-2023
Project description and mentor team
Proteomics of immune related toxicity to cancer
immune therapy
Cancer immune therapy treats cancer by modulating the immune system. The most common drugs remove immune brakes that cancer cells use to hide from immune attack. The therapy is effective, but the brakes are also needed for maintaining the normal balance of the immune system. When removed, there is a risk of unwanted immunity against non-cancer cells – e.g. the thyroid gland or the bowels. Symptoms are disabling, while management is tedious and involve immunosuppressive drugs and interrupting the cancer immune therapy that may jeopardize the anti-cancer immunity. Still, research into the mechanisms and management of this unwanted immunity is close to non-existing. We want to investigate how proteins in the blood and affected tissue change in patients suffering from an unwanted immune response to understand what is going on. To do this, we will apply cutting-edge technology that can measure all proteins simultaneously and look for patterns. These insights will help us improve management in the future.
Mentors
Basic mentor: Professor Jesper Velgaard Olsen, Vice Director, Novo Nordisk Foundation Center for Protein Research (CPR), University of Copenhagen
Clinical mentor: Professor Inge Marie Svane, Director, National center for cancer immune therapy (CCIT-DK), Department of Oncology, Herlev Hospital
Project description and mentor team
Oxidative stress in obesity-associated liver disease
Non-alcoholic fatty liver disease (NAFLD) affects 1 out of 4 people worldwide. There is no treatment, and its most severe form, non-alcoholic steatohepatitis (NASH), is the most common cause of liver transplantation. Thus, new medical strategies for combating fatty liver diseases are in high demand. A hallmark of fatty liver diseases is hyperactive stress-activated protein kinases (SAPK). These kinases control inflammation and cell death, and are major contributors to disease progression. This project investigates how oxidative stress, a primary by-product of excessive fat metabolism, stimulates SAPK activation and consequently influences NASH development. To address this, we will work with primary cells, mouse models and patient material such as blood samples and liver biopsies. We aim to translate our findings into new clinically-relevant non-invasive biomarkers, and our ultimate goal is to develop the first drug treatment option for NASH patients.
Mentors
Basic mentor: Professor Simon Bekker-Jensen, Department of Cellular and Molecular Medicine, University of Copenhagen
Clinical mentor: Professor Filip Kragh Knop, 
Center for Clinical Metabolic Research, Herlev and Gentofte Hospital
Project description and mentor team
The impact of glucose-dependent insulinotropic polypeptide and glucagon-like peptide-2 on bone homeostasis in spinal cord injury
Individuals with spinal cord injury (SCI) develop osteoporosis, resulting in reduced bone strength and increased risk of fractures. Glucose-dependent insulinotropic polypeptide (GIP) and glucagon-like peptide-2 (GLP-2) are gastrointestinal hormones secreted postprandially, which appear to reduce bone resorption in healthy individuals. Currently, it is not known whether the secretion and/or the function of GIP and GLP-2 is preserved, reduced or missing in patients with SCI or whether there is a link between bone loss and altered gut hormone signalling.

The objectives for this project are to gain a better understanding of bone metabolism in patients with SCI, and to investigate whether GIP and GLP-2 have anti-osteoporotic therapeutic potential in these patients. A partly randomised, case-controlled, single-blinded clinical study will be performed in individuals with SCI and healthy matched controls. The acute bone and gut hormone response will be measured in blood samples during a mixed meal test, as well as before and after subcutaneous injection with GIP and/or GLP-2 or placebo. Additionally, a rat model of immobilization induced bone loss will be used to evaluate the chronic effects of GIP/GLP-2 receptor agonists on bone. Animals will be treated with the agonists or placebo during a four-week study and bone micro-architecture, bone strength, and bone turnover biomarkers will be assessed.

We expect that reduced postprandial GIP and GLP-2 secretion contribute to the bone loss seen in individuals with SCI, but that the positive effects of GIP and GLP-2 on bone, seen in healthy individuals, is preserved. Furthermore, we expect to identify an anti-resorptive effect of GIP/GLP-2 agonism on bone in rats with immobilization induced bone loss. Together, this may contribute to improved osteoporosis treatment for individuals with SCI.
Mentors
Basic mentor: Associate Professor Bolette Hartmann, Department of Biomedical Sciences, University of Copenhagen
Clinical mentor: Professor Fin Biering-Sørensen, Clinic for spinal cord injuries, Rigshospitalet,
University of Copenhagen
Life science industry mentor: Dr. and EPA Ditte Riber, Chief Technology Officer, Bainan Biotech
Project description and mentor team
Native envelope protein trimers as hepatitis C virus vaccine antigens
Hepatitis C virus (HCV) is a global health concern, with more than 70 million chronically infected worldwide and ~400.000 estimated annual deaths from virus-related liver diseases. The overarching goal of this translational research project is to develop a novel HCV vaccine candidate. As an early induction of broadly neutralizing antibodies (Nabs) is correlated with HCV clearance, the vaccine will be tested in mice for induction of antibodies that are able to neutralize isolates from different genotypes of the virus.
This project is based on the recent major finding in the academic mentor environment that it is possible to isolate the envelope proteins E1/E2 of HCV in a native, trimeric state. The applicant will employ several approaches to optimize and stabilize this trimer as a vaccine antigen, which will be combined with the expertise of the clinical mentor environment in selecting suitable adjuvants for human applications. So far, HCV vaccine studies have typically induced low-level of NAbs, often with poor cross-genotype reactivity. The trimer vaccine is likely to induce an antibody response superior to previously developed recombinant E1/E2 vaccines for HCV, as these have not presented the envelope proteins in their native form.
HCV therapy is only available to a small fraction of infected patients, and very few countries are on track for WHO elimination targets (reducing new viral hepatitis infections by 90% and reduce deaths caused by virus-induced liver disease by 65% by 2030). Consequently, it has become clear that an effective vaccine is needed to control the disease globally. Thus, there is an urgent need for a prophylactic vaccine for global control of the disease. This project has great potential, both in generating high-impact publications and ultimately creating a product that can prevent the deaths and suffering of many people.
Mentors
Basic mentor: Associate Professor Jannick Prentø, Department of Immunology and Microbiology, University of Copenhagen
Clinical mentor: Dr. Gabriel Kristian Pedersen, Statens Serum Institut
Fellow 2021-2022
MSc, PhD
Department of Department of Neuroscience (IN)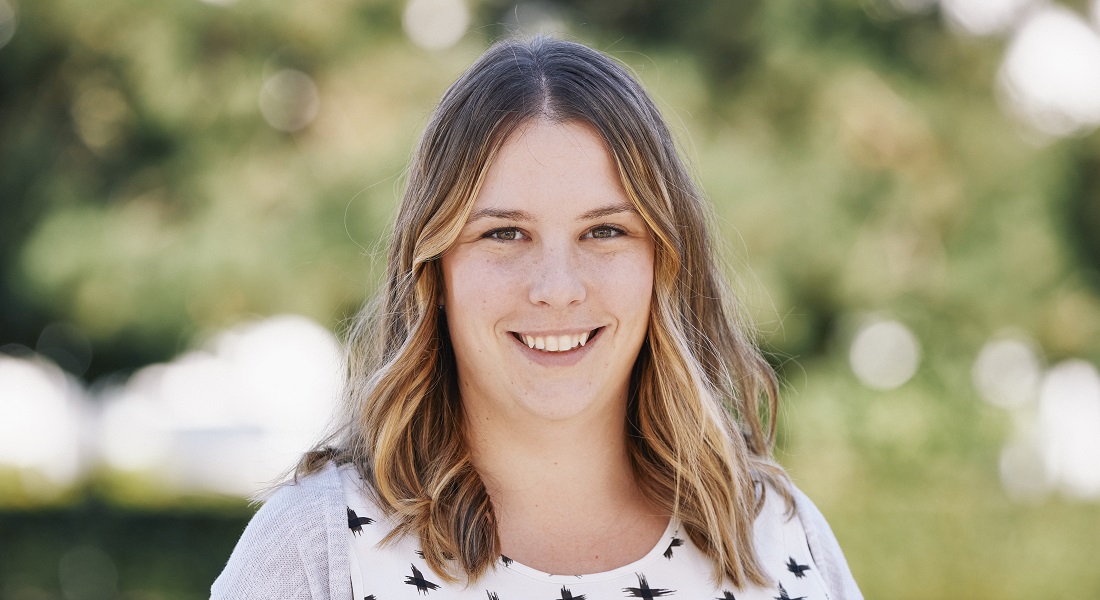 Project description and mentor team
Drug delivery across the blood-brain barrier in pre-clinical models of Alzheimer's disease
Alzheimer's disease (AD) is the most common cause of dementia and finding effective therapies continues to be one of the greatest challenges in biomedicine. Recently, medication typically used to treat type 2 diabetes has been suggested to have potential to treat AD. One treatment is based on a molecule called GLP-1, which is prescribed to treat not only diabetes but also depression. However, the results from the clinical trials using GLP-1 in AD are unclear. Unfortunately, we do not understand why and there is a strong need to provide critical knowledge of the mechanisms that control the delivery of GLP-1 at the blood brain interface. We here aim to use whole brain 3-D imaging to map the distribution of AD markers in relation to the effector sites for GLP-1 in AD. This will be supplemented with advanced microscopy in live mice to monitor how GLP-1 interacts with the blood brain barrier and the toxic protein in AD brains. The perspective is to improve GLP-1 based therapies for AD.
Mentors
Basic mentor: Professor Martin Lauritzen, Department of Neuroscience, University of Copenhagen
Life science industry mentor:  
Principal Scientist 
Jacob Hecksher-Sørensen, 
Gubra
Project description and mentor team
Regulation of human skeletal muscle protein following tissue injury: Mechanisms behind regeneration and injury preventive adaptations
The overall aim of this study is to investigate the potential of targeting muscle connective tissue proteins to protect the muscle against injury. Muscle strain is the most common injury in skeletal musculature and while treatment options do exist, a high degree of re-injury at the original injury site indicates suboptimal repair, so alternative approaches are required. One option is growth hormone, known to stimulate connective tissue proteins specifically, which we hypothesise will lead to improved resistance towards future injury. To test this, we will administer growth hormone (or placebo) to healthy young individuals recovering from experimentally-induced muscle injury and repeat the injury protocol after 5 weeks. Muscle tissue will be analysed using the latest methods to study turnover of individual proteins. The outcomes improve understanding of the repair of injured human muscle and potentially what can be done clinically to support this repair and reduce injury recurrence.
Mentors
Basic mentor: Associate Professor Abigail Mackey-Sennels, Department of Biomedical Sciences, University of Copenhagen
Clinical mentor: Clinical Professor Michael Kjær, Chief Physician, Institute of Sports Medicine, Copenhagen University Hospital, Bispebjerg Hospital
Life science industry mentor: Dr. Peter Thygesen, Scientific Director, Global Biopharm Rare Disease Research, Novo Nordisk A/S
Project description and mentor team
Mitochondrial energy expenditure in obesity (MITOBESITY)
Obesity is the fifth leading risk factor for death worldwide, but the treatment options are limited. After even a small weight loss, the body will respond by decreasing its basal energy expenditure (EE), which is likely a major factor in the difficulty of sustaining weight loss in the long term. About one third of basal EE in humans is used for heat production in mitochondria. However, the mechanisms that regulate mitochondrial EE are poorly understood.
This project will address this by using phosphoproteomics to find potential new drug targets that regulate EE in muscle mitochondria from human donors with/without obesity. In collaboration with Novo Nordisk, we will also examine mitochondrial EE in a pre-clinical minipig obesity model, which shows an extraordinary downregulation of EE upon energy restriction. Thus, the project aims to advance the translational understanding of mechanisms controlling EE, which will be of great importance in fighting the growing global obesity epidemic.
Mentors
Basic mentor: Professor Steen Larsen, Department of Biomedical Sciences, University of Copenhagen
Life science industry mentor: Kirsten Raun, Scientific Director, Novo Nordisk A/S
Fellow 2021-2022
MD, PhD
Department of Cellular and Molecular Medicine (ICMM)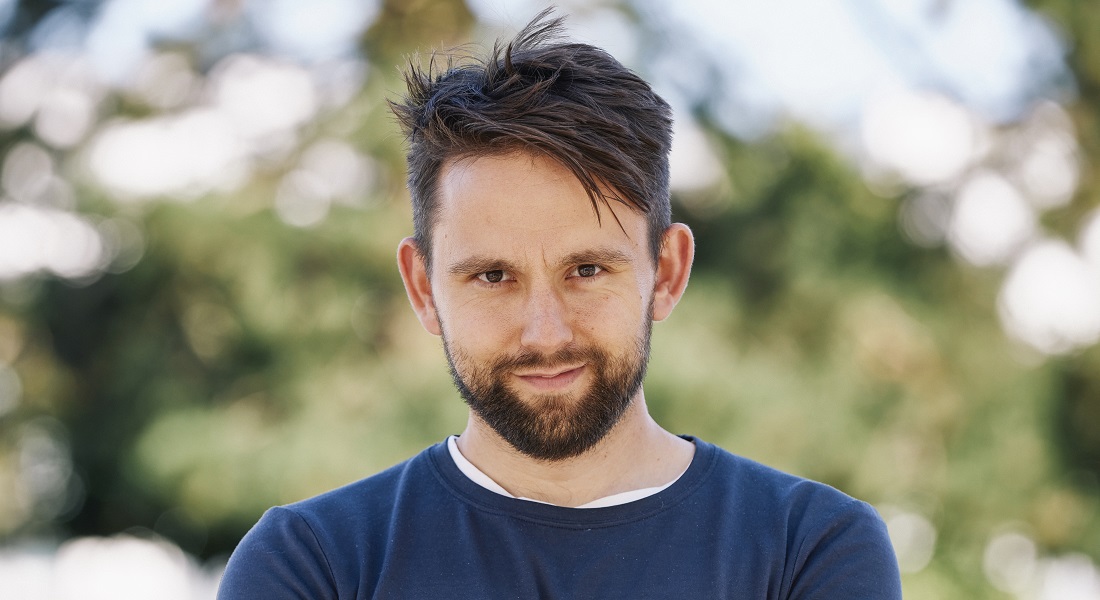 Project description and mentor team
Early diagnosis of pregnancy loss
One in four wanted pregnancies ends in a pregnancy loss and one in five of these women fulfil posttraumatic stress criteria. There is an increasing requirement for identifying causes. This fellowship is embedded in a large effort to understand pregnancy loss and both diagnose the fetus and suggest action to avoid recurrence. The project aims to recruit 2000 pregnancy loss 'trios' consisting of fetal, maternal and paternal material. The first year the fellow will lead the expansion of clinical enrollment at two additional sites to ensure this total, ensure normal uterine anatomy from 3D ultrasound scans and explore already collected cohorts for biomarkers of maternal endocrine, metabolic and immune causes for losing a genetically healthy (euploid) fetus. In the final year, the fellow will investigate these biomarkers in the ~800 women who lost euploid pregnancies, working translational to identify a panel of biomarkers to be incorporated into a commercial test for pregnancy loss.
Mentors
Basic mentor: Professor Eva R. Hoffman, DNRF, Center for Chromosome Stability, Department of Cellular and Molecular Medicine, University of Copenhagen
Clinical mentor:  Professor Henriette S. Nielsen, Chief Physician, Department of Obstetrics and Gynecology, Copenhagen University Hospital, Hvidovre Hospital
Life science industry mentor: Markus J. Herrgård, Chief Technology Officer, BioInnovation Institute
Project description and mentor team
Exploring genetic determinants for effectiveness and safety of common cardiovascular agents – genome-wide association studies of people treated with statin and renin-angiontensin-system inhibitors
Cardiovascular diseases are reaching pandemic proportions and at present accounts for almost 18 million deaths yearly. Although effective drugs that target risk factors such as high cholesterol and blood pressure exist, there is large variation in the way patients respond to a given therapy. In other words, some may experience an effective drug response, some may have no therapeutic effect, whereas others only develop side effects. These variations have been ascribed to differences in genetic profile. By integrating genetic data with health care data, we aim to identify genes that may play a role in drug response and risk of developing side effects. We believe that genetic information obtained from these types of studies can lead to new diagnostic procedures of testing for genetic markers. This will aid the physician in selecting the right drug for the right person, thus avoiding numerous follow-up visits to change and adjust prescriptions and improving drug safety and adherence.
Mentors
Basic mentor: Associate Professor, Morten Salling Olesen, Department of Biomedical Sciences, University of Copenhagen
Clinical mentor: Professor Henning Bundgaard, Senior Consultant (Chief Physician), Department of Cardiology, Rigshospitalet
Project description and mentor team
Attention modulated cerebral activity as biomarker of schizophrenia
 Schizophrenia is often considered the most debilitating mental disorder with an immense human and societal cost. Effective treatment methods are limited and there is still no coherent understanding of the neurobiological basis of the disorder. Given the tendency to focus on the psychotic features in schizophrenia, it is often overlooked that the specific disturbances characterizing schizophrenia, are non-psychotic traits often referred to as ego or self-disorders. This entails the alienating sense patients can have of not experiencing themselves as the owner of thoughts or movements. Self-disorders can be considered as an early vulnerability marker of schizophrenia but they also constitute a central part of the subjective suffering and attentional disruption in schizophrenia patients.
The aim of this project is to cast light on the neurophysiological correlates of self-disorders and attentional disturbances in schizophrenia. In particular, we will examine the electrophysiological mechanisms involved in the attention-related control of movement and self vs. non-self distinctions. The project will integrate unique measures of psychopathology with neurocognition and neurophysiology in order to identify the neural correlates of these early signs of schizophrenia.
Mentors
Basic mentor: Professor Jens Bo Nielsen, Department of Neuroscience, University of Copenhagen
Clinical mentor: Professor Troels Wesenberg Kjaer, Department of Neurology, Zealand University Hospital
Supplementary basic mentor: Associate Professor Mark Schram Christensen, Department of Psychology, University of Copenhagen
Project description and mentor team
Deep phenotyping of patients with chronic spontaneous urticaria – a quest for novel biomarkers resulting in personalized and optimized treatment
Chronic spontaneous urticaria (CSU) is an overlooked skin disease despite affecting nearly 1% of the world's population. It can have detrimental effects on the patients' quality of life due to the spontaneous occurrence of itchy wheals and/or angioedema, which is believed to be driven by activated skin mast cells, but the exact pathomechanism is still unknown. Patients are currently stratified into two groups, but the high number of
refractory patients indicates that more subgroups exist, thus better insights into the underlying pathomechanisms and novel diagnostic strategies are needed to improve the life of patients with CSU.

This project aims to advance our understanding of the disease by studying relevant cell types, primarily mast cells and basophils, from CSU patients compared to healthy controls. Furthermore, we wish to identify novel biomarkers to enable robust patient stratification in order to facilitate highly personalized treatment and thereby enhance the therapeutic outcome. This will be achieved through characterization of the >500 patients currently
included in the Bispebjerg Hospital Dermatology Department patient database together with approximately 150 CSU patients referred to the clinic during the first year of the study. Blood- and serum samples from a subset of the patients will be analysed at RefLab, a small biotech company providing allergy- and CSU diagnostics, to identify potential novel biomarkers by correlating clinical and paraclinical data. Skin biopsies,
which will be obtained from a selected group of the newly referred CSU patients, will be studied at the LEO Foundation Skin Immunology Research Center (UCPH) using spatial transcriptomics to map out differences in mast cell profiles between lesional/non-lesional CSU skin and healthy controls.
Mentors
Basic mentor: Professor MSO Anders Woetmann, LEO Foundation Skin Immunology Research Center & Department of Immunology and Microbiology, University of Copenhagen
Clinical mentor: Professor Simon Francis Thomsen, Department of Dermato-Venereology and Wound Healing Center, Bispebjerg Hospital
Life science industry mentor: Professor Per Stahl Skov, Head of Research, RefLab ApS, Copenhagen, Denmark
Project description and mentor team
Using angioplasty balloons to study atherosclerosis and monitor cardiovascular disease
Coronary artery disease (CAD) caused by atherosclerosis is a principal cause of morbidity and mortality. In Denmark, ~10,000 people per year undergo percutaneous coronary interventions (PCI) to treat this disease. However, the lesions that give rise to this multifactorial disease are highly heterogenous and there is a pressing clinical need for new methods that allow identification of unstable lesions, which are prone to rupture and myocardial infarction (i.e. give heart attacks) from those that are stable and not lifethreatening.

Such analysis is limited by a lack of tissue sampling methods without highly invasive surgery. We have recently developed a novel method that allows this, and subsequent proteomic analysis, using proteins retained on angioplasty balloons used during standard clinical PCI treatment. Our pilot data show significant differences in protein complements between unstable and stable lesions. In this project, we will use this novel approach to study atherogenic processes in human coronary arteries, and thereby provide novel information on CAD and lesion rupture. As proteins retained on the PCI balloons are patient-specific, the data obtained has the potential to be used as a personalized metric for subsequent treatment and risk stratification. High accuracy stratification is essential for clinical management as a considerable proportion of patients experience recurrent CAD events. Our new approach to lesion analysis will allow personalized and high-intensity treatment of high-risk patients. As proteins captured on PCI balloons are also likely to be released into the bloodstream, identification of these species may constitute valuable blood biomarkers for ongoing monitoring of CAD and treatment efficacy. The proposed studies have the potential to revolutionize our understanding of in situ lesion changes and allow the development of accurate, individualized, treatments to improve clinical management and secondary prevention of CAD.
Mentors
Basic mentor: Professor Michael Jonathan Davies, Department of Biomedical Sciences, University of Copenhagen
Clinical mentor: Professor Kasper Karmark Iversen, Department of Emergency Medicine, Herlev and Gentofte Hospital, Capital Region, Copenhagen
Project description and mentor team
Reversion of local immune suppression in pancreatic cancer
This project aims at identifying new targets for therapeutic cancer vaccination in patients with pancreatic cancer (PC). The immunosuppressive cytokines interleukin (IL)-10 and transforming growth factor-beta (TGFb) are upregulated in PC and inhibit tumor specific T cells (Figure 1).(1–5) Several other immunoregulatory mechanisms are targets of specific T cells.(6–11) We aim at identifying, if T cells specific to IL-10 and TGFb- derived epitopes can recognize and kill immunosuppressive cells, as this will revert the local immune suppression in PC (Figure 2). Additionally, we wish to elucidate differences in the transcriptome between tumor specific T cells isolated from healthy donors (HD) and patients with PC.
The project will use basic immune-cellular assays such as ELISPOT and flow cytometry for identification of immunogenic epitopes in IL-10 and TGFb. More advanced assays such as co-culture assays will be used to determine the ability of TGFb- and IL-10 specific T cells to target regulatory and immunosuppressive cells. Murine vaccination models using both orthotopic and non-orthotopic tumor models will be used to asses the ability of IL-10 and TGFb-directed vaccination to induce tumor regression and changes in the tumor microenvironment. T cells specific for KRAS-oncoprotein(12,13) will be isolated using tetramers, and single cell RNA sequencing(14,15) will reveal transcriptomic differences between HD and patient T cells.

The project will establish the preclinical rationale for anti-regulatory therapeutic cancer vaccination(16) in PC and thereby allow us to go directly into a phase I clinical vaccination trial testing the safety and efficacy of such vaccines. Thus, our project has the potential to establish anti-regulatory T cell vaccines as a new treatment modality in PC. Identification of dysregulated mechanisms in tumor specific T cells in PC will identify additional mechanisms that may be targeted in order to enhance the tumor specific T cell responses in PC.
Mentors
Basic mentor: Professor Niels Ødum, Department of Immunology and Microbiology, University of Copenhagen
Clinical mentor: Clinical Professor Julia Johansen, Department of Oncology, Herlev-Gentofte Hospital
Supplementary clinical mentor: Professor Mads Hald Andersen, Department of Oncology, Herlev-Gentofte Hospital
Project description and mentor team
Pain mechanisms of migraine for identification of new drug targets
Migraine is a widespread and debilitating neurological disorder with high socioeconomic costs. For this reason more effective migraine therapies are highly needed. Over the last 30 years our group has developed migraine provocation studies contributing to identification of at least two endogenous neuropeptides that induce migraine attacks in patients: calcitonin gene-related peptide (CGRP) and pituitary adenylate cyclaseactivating peptide-38 (PACAP38). Recently, development and introduction of monoclonal antibodies (mAbs) blocking the CGRP signaling pathway is the first mechanism-based treatment showing efficacy and thus the most important advance in migraine therapy in decades. However, 40% of patients are unresponsive to drugs
inhibiting the effects of CGRP. We believe that PACAP38 may be a critical player in these patients.

Supporting this hypothesis is our unpublished data showing that PACAP38 can generate migraine-like pain in mice without a functioning CGRP pathway. Furthermore, we have shown that PACAP38 is involved in migraine pathogenesis through the trigeminovascular system and causes perivascular inflammation. The objective of our present project is therefore to dissect how PACAP38 results in pro-nociceptive actions in our rodent models of migraine. We will, for the first time, focus on its known receptors (PAC1, VPAC1, VPAC2 and MrgB3) using knock-out mice for its receptors and combine these with investigations of mast cell degranulation. In addition, we will conduct a study with PACAP38-inhibiting mAbs developed by Lundbeck to understand how blocking of PACAP38 itself correlates with inhibition of its receptors. Understanding the site and mechanisms of action may identify more specific drug targets and predict or improve efficacy of PACAP38-inhibiting therapies and further revolutionize the management of migraine.
Mentors
Basic mentor: Professor Anders Hay-Schmidt, Department of Odontology, Panum Institute, The Faculty of Health, University of Copenhagen
Clinical mentor: Clinical Professor Messoud Ashina, Director of Human Migraine Research Unit, The Danish Headache Center & Department of Neurology, Rigshospitalet Glostrup
Supplementary clinical mentor: Clinical Professor Jes Olesen, Leader of Migraine Basic Research Group at Glostrup Research Institute, The Danish Headache Center, Rigshospitalet Glostrup
Life science industry mentor: Ayodeji Asuni, Discovery Project Leader/Principal Scientist, Department of Neuroscience, H. Lundbeck A/S